Kavos is a very bubby place right at the southern end of Corfu. It sprang up in the Eighties as the island's party capital, and it's still bursting with enthusiasm as you'll see from the numerous bars and clubs. The pace is non-stop on the beach, too, with its high quota of watersports – though you can always slow things down with a leisurely boat trip along the coast.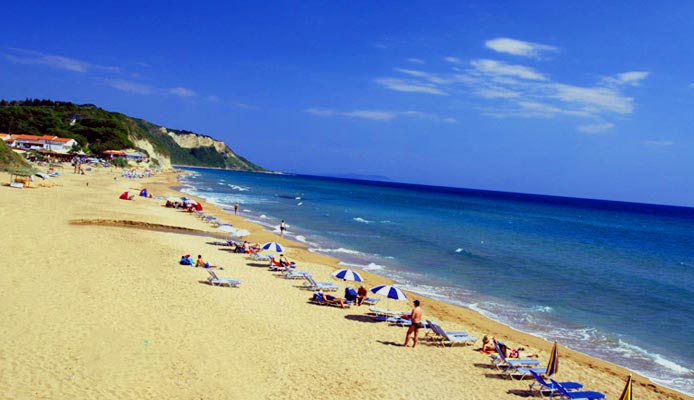 Kavos comes with an 8-kilometre strip of sand that's etched with sunloungers. The water is quite shallow if you're only up for a paddle, but it's further out to sea that the action really happens. Banana rides, jet-skiing, water-skiing, doughnut rings – you name it, this beach has got it. There's even bungee jumping and cage catapulting. Luckily, there are plenty of cafés and bars to refuel, too.
Daytrips to Corfu Town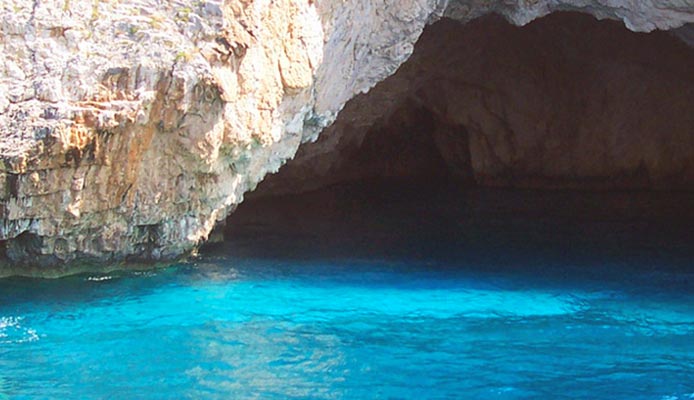 About an hour's drive will take you to the island's capital. For looking at there's the Old Fortress with its tunnels and look-out points, the 16th-century St Spiridon's Church and Mon Repos Palace, birthplace of Prince Philip. And for relaxing, it has to be the Liston, an arcade of elegant cafés in the Esplanade area of town.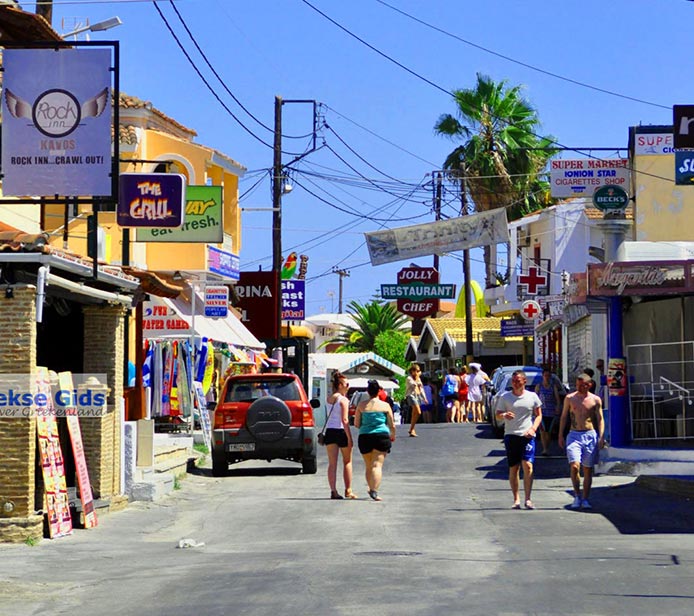 A sprawling town on the southern tip of Corfu, Kavos is the most action-packed of the island's holiday resorts and is very popular with the British under-25 crowd, intent on having a good time. The long, narrow beach is far from the best in Corfu but offers lovely views over to the Greek mainland, lots of watersports and is fine for sleeping off the night before. Those looking for a less hectic holiday, but still within reach of the nightlife in Kavos, should stay in the neighbouring resort of Aghios Petros, one mile (2km) to the north.